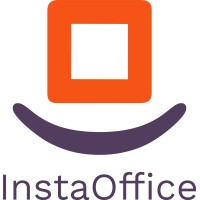 Wief Instaoffice Collaboration
Women of our society have shown maximum growth, development and evolution over time. Particularly, in India, women are emerging as leading entrepreneurs with the progress of time. Nevertheless, the patriarchal construction and financial constraints of the Indian population poses serious concerns against such positive blooming. Our organization is an incubation cum accelerator centre devoted towards building, improving, protecting, mentoring and funding Indian women entrepreneurs by means of teaching them various problem solving incremental innovation technique such as design thinking, business modelling, managing changes and other technologies, skill development etc. We are different because our belief which concentrates not only on women empowerment but also opens up newer avenues of challenging the present status of Indian entrepreneurial system.
The business environment today calls for coextensive growth and development strategies.
Collaborations not only act as a catalyst to any business but also gives immense exposure to both the units for enhancing their business techniques. It is a form of synchronization that promotes growth and evolution at both the ends. Introducing our recent tie up with InstaOffice, a leading network of serviced office spaces. Our collaboration includes, support of Intellectual Property Services at nominal rates for all the members and connected Start-Ups of InstaOffice, in return of subsidised infrastructure services for WIEF members. InstaOfiice shall facilitate sessions on Entrepreneurship development or IPR importance and other interactive knowledge based session by reputed guests and veterans. The entire ideology is to promote entrepreneurship, innovation and creative through this partnership and further  promoting each other in our future endeavours.