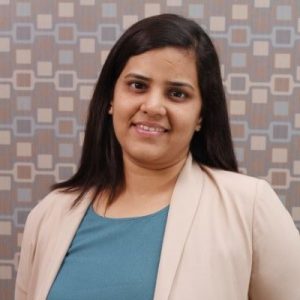 Neha Jain
Co-Founder –WIEF
Neha is the Founder & CEO of Naandii – India's first Fintech Lending Platform only for women. Naandii bridges the financial accessibility gap for self-driven working women of the nation by bringing together technology, financial Institutions & women empowerment forums. Naandii aims to empower each and every women of India by giving them Easy Access to business loans thus offering them an opportunity to live their life on their terms.
Neha is also the co-founder and CMO of Z Nation Lab which is an early-stage fund and Accelerator for technology startups. ZNL empowers entrepreneurs with capital, technical expertise and network. Neha leads the Corporate Innovation & Partnerships at Z Nation Lab. She is the only female co-founder running a mainstream accelerator in India with the head office in Silicon Valley.
Neha is also an Ambassador for the Startup Asia Berlin and Asia Pacific Week Berlin, an initiative by the German Government.
Neha quiet actively works with Israel Embassy, German Consulate & other global startup ecosystems like USA, UK, Europe, Indonesia, Philippines, Austria, Singapore, Australia and many others. to help Indian startups scale-up in Global Markets.
Neha is frequently been invited as a panel speaker, jury member at various entrepreneurship summits and conferences. She has been part of many global delegations like Startup Asia Berlin by GIZ and Govt of Germany, Young innovative leaders by Israel Embassy, Global Entrepreneur
Summit (GES), Brand ambassador World Startup Expo, ASEAN Slingshot by DTI & the Govt of Indonesia.
Neha also works with all the top universities like IIT's, IIM's, ISB, GIT etc. to give a global platform to the budding entrepreneurs from these institutions.
Neha has 12+ years of entrepreneurial experience in building a business enterprise. Before Z Nation Lab, she has successfully led an exit from a home decor venture. She is known for her relationship building and networking skills along with being an outstanding influencer in the startup ecosystem.