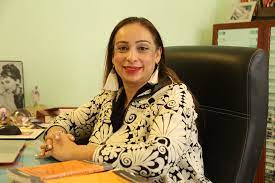 Vandana Shah
Vandana Shah is a leading divorce lawyer in Mumbai, and a celebrated author and columnist. Her shefaughtback journey starts when she left her home with just Rs 750 and a determination to succeed.
She Was 26 When she Got Married. Things Were Rosy Initially, But Soon her In-Laws Attitude Changed towards her. They Knew That she Worked In Advertising Before Marriage, But After They Said That 'Cheap Women' Work In Advertising & Now, she Should Adhere To The Social Etiquette Of Rich Families & Start A Kindergarten. She doesn't like it so she declined. And because of this mismatch she walked out, she promised herself one thing. "I must amount to something in life. No one should ever be able to trample upon me again." It took her 10 long years to get a divorce. As she had learn to take 'risk' in life from her father as her father was a fighter pilot in the Indian Air Force (IAF).
Over the past times, her experience not only made her own life turn 360 degrees, but also helped her to change thousands of other lives as a divorce lawyer. She has also launched Divorcekart, India's first legal app dedicated to divorce that provides 24X7 lawyer assistance online. Apart from this, she has also written a book, 360 Degrees Back to Life – a Litigant's Humorous Perspective on Divorce, based on the experiences of the support group.