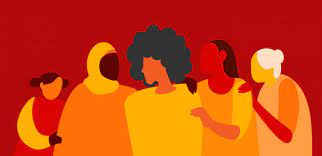 UN Chief Says 'violence Against Women Is Not Inevitable'
UN Chief Guterres Says 'violence Against Women Is Not Inevitable' urges for policy change
On 25th November 2021 during a virtual event commemorating the International Day for the Elimination of Violence against Women and Girls the United Nations Secretary-General Antonio Guterres has urged for policy changes to end violence against women and girls. As per a UN report, the UN chief has said that "violence against women is not inevitable," adding that with correct policies and initiatives, appropriate results can be obtained. Guterres said, "Change is possible. Now is the time to redouble our efforts so that together, we can eliminate violence against women and girls by 2030," as per the UN report.
Sima Bahous, the UN Women chief described gender-based violence (GBV) as "a global crisis". She said, "In all of our own neighborhoods, there are women and girls living in danger. Around the world, conflict, climate-related natural disasters, food insecurity and human rights violations are exacerbating violence against women."
According to UN Women, more than 70 per cent have experienced GBV in some crisis settings.
Sima Bahous is optimistic and states that new opportunities will emerge. The Generation Equality Forum established a Gender-Based Violence Action Alliance last summer as part of its $ 40 billion commitment to women and girls around the world. Its goal is to generate collaborative action, motivate investment and achieve meaningful results.