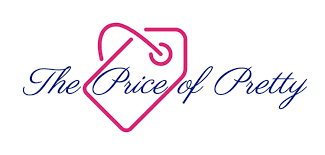 The Price of Pretty
As women, it is a given that they must look presentable. But, till what extent? We know women to be absolutely beautiful magical creatures who visit the magical land called salon once in a while (varying from daily to fortnight to once in a couple of months), which seem to inject magic potion into them somehow. The price of pretty isn't just what we pay at the salon. So, what is the price of pretty?
The price of pretty is deciding between finishing the project in overtime or meeting your friends, because later would be "too late", later would be "asking for it".
The price of pretty is getting that long-overdue haircut or listening to mum's rants about not cutting hair on Thursdays, even when that's the only day you made time.
The price of pretty is choosing a between a good upbringing and warm food for your children or a bigger cabin, both would be great but that's as rare as a real oasis in a desert.
The price of pretty is uncertainty to ever be able to work at all, since girls look better as decorative pieces sitting in the house, ornamenting.
The price of pretty is a thin line between self respect and dependency, letting him pay lets him brag about owning you and not doing so is rash and unladylike.
The price of pretty isn't just about looks. It's what we give up to become the ideal woman. The ideal woman who's description sounds more like a fable which every living woman dies while trying to personify.
The price of pretty is between happiness and social acceptance, between dreams and sacrifices, between self and others, between career and a family.
The price of pretty is way darn huge to be paid.
Because the price of pretty is sustaining, stopping yourself, binding yourself with chains of oppression, starving yourself to fit into dresses. The price of pretty is to be woman, to be unable, to never be good enough but only pretty. The price of pretty is to choose between intelligent or pretty. And any woman on the surface of this earth, would choose everything else over pretty. If the price of pretty is as the price of pretty says, then the price rather be thrown to the bin. Pretty is anyway too old-school for today.