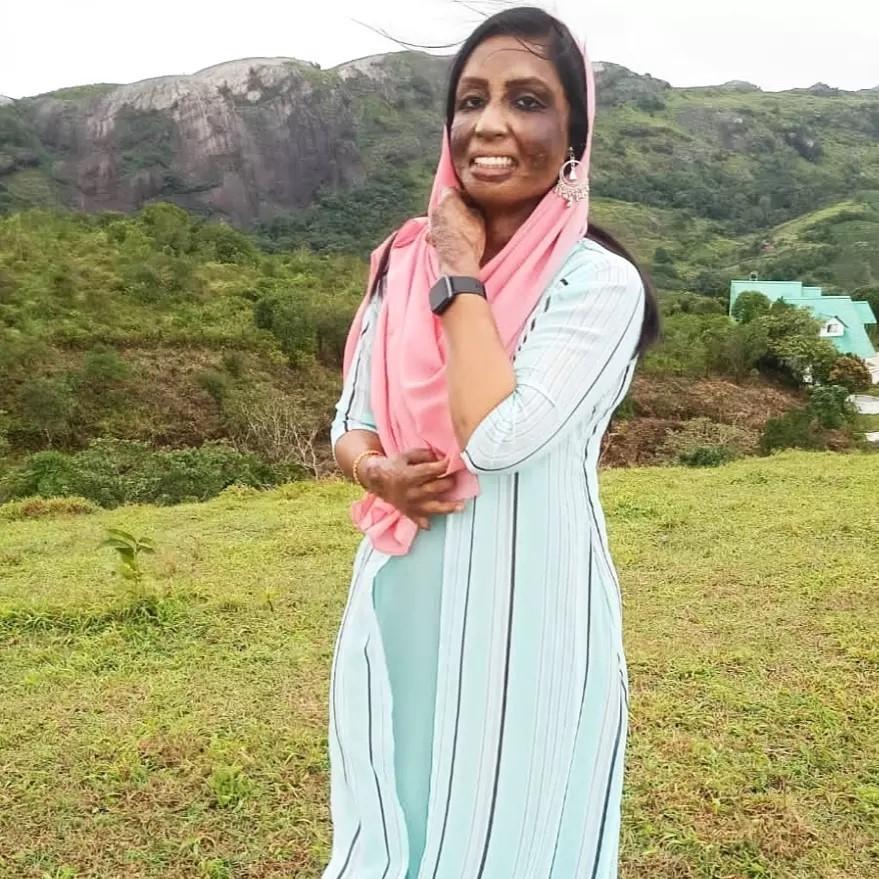 Dr Shahina Kunjumuhammed
Dr Shahina Kunjumuhammed a Doctor, her #shefoughtback journey starts when she was of 5 and something happened she was in her room, studying, when her hand hit a kerosene lamp. It landed on her dress & caught fire. She howled in pain. Her mother tried helping her by throwing buckets of water at her–when the fire was extinguished, they rushed to the hospital. One look at her & the doctor said, 'She needs surgery.' 75% of her face & neck was burnt.' Even though she was 5, she knew her life had changed. For 45 days after that, she was in the hospital. She lost her earlobes & her right hand little finger.
At 6, she had to rebuild her life. She learnt to write with her left hand. But when she rejoined school, her classmates would mock her. Thankfully, her teachers helped her with the classwork. They even sensitized others about her condition. Her mother used to say 'this is your 2nd life, make use of it. After 5 years of spending each day in & out of wards, she finally got her degree. At 23, she was a doctor.