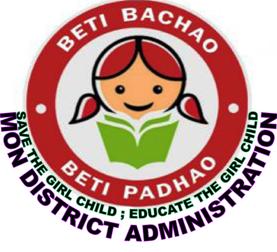 When Skilled Women Turn into Home Makers
"Beti padhao, beti bachao", the words of our Honourable Prime Minister can be heard in multiple echoes, resounded time and again. What do they even mean? "Educate your daughters, save your daughters", but are we, really? We tie their dreams in with their braids which don't ever seem to open up, gift them bangles representative of handcuffs.
Girls go to school only so that their parents can boast about the same in their social circles. Wear an invisible badge of pride, they label the expenditure 'collateral damage', a necessity. Under the schemes by the government, girls get a set amount of money on completing their schooling. A few girls are sent to school just so that with the money they earn they could be married off, or help their brothers start a business. Is this the state of gender equality that we have forever wished for?
A little girl prays to a shooting star, prays to become the next Indra Nooyi, but will the world let her become one? Probably she will be forced to stay in the house, cook food 24X7 like an unpaid chef and make babies. The ultimate righteous act, the word of God. We assume that bringing more of us into this world is a better idea instead of making this place worth living.
We bring forth generation after generation and teach them the foremost act of kindness, to self. We give them limited opportunities and gift them with depleting resources. Present to them a broken world wrapped in the glittering papers of hope and glee while humbling them with redundancy and despair.
We say that a woman is the glue which binds a family. She makes a house, a home. And yet, we keep her from making this world better. Skilled women are getting married before even completing their education, only to be labelled and talked-about in the aunty gang. They talk about degrees like jewellery, merely an ornament, merely an object of decoration.
A woman's knowledge is rendered useless as soon as she steps in the house. Her children learn to grow up to the same behaviour. A finance analyst becomes bad at managing money, just because she is woman. Can a woman ever be woman enough to fight for it?